Josep
Munuera del Cerro
Radiologist
Head of Section of Quality, Innovation and Research at the Diagnostic Imaging Service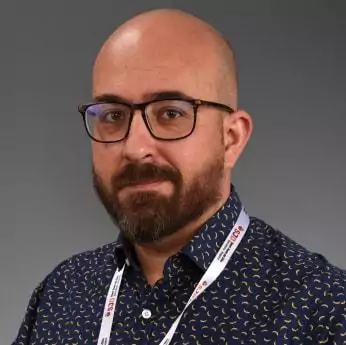 Expert in
Neuroradiology. Magnetic resonance imaging, quality and innovation applied to imaging
You will find me at
Languages
Spanish, Catalan, English and French
My main area of scientific interest is venous biomarkers in the brain in ischaemic disease, which is the focus of my doctoral thesis. I trained as a radiologist at Hospital del Mar and I have worked at the Vall d'Hebron and Sant Pau hospitals. From 2012 to 2016 I was head of MRI at Germans Trias i Pujol Hospital and in 2016, I was Medical Director of the Institute for Diagnostic Imaging. 
Training
PhD in Medicine, Faculty of Medicine. Autonomous University of Barcelona, 2016.
Board of Neuroradiology. European Society of Neuroradiology, 2009.
Radiodiagnostics Specialist. Hospital del Mar, 2005.
Bachelor's Degree in Medicine. University of Barcelona, 2000.
Scientific activity
Researcher in the field of Neuroscience from 2012 to 2016, Germans Trias i Pujol Hospital.
Teaching
Lecturer on the Master's Degree in Neuromarketing. Autonomous University of Barcelona, since 2016.
How to request a treatment in SJD Barcelona Children's Hospital
Our hospital is dedicated to comprehensive care for women, children and adolescents.